WHY VISIT ?
5 GOOD REASONS TO COME TO THE SALON DU VEGETAL !
> If you are a professional, you will enjoy free access to the event, as we wanted it to be as unifying as possible.
>  You will be able to meet many professionals, corporate groups and partners, that make up your immediate professional environment, in all sectors: upstream industry, production, retail, services.
>  You will be able to discuss and compare your experiences and projects.
>  You You will gain food for thought by attending conferences, workshops and events, and thus keep up to date with industry trends and developments.
>  You You will be able to discover the products, services, publications and training courses of those who support you on a daily basis and who offer solutions that are useful to your business.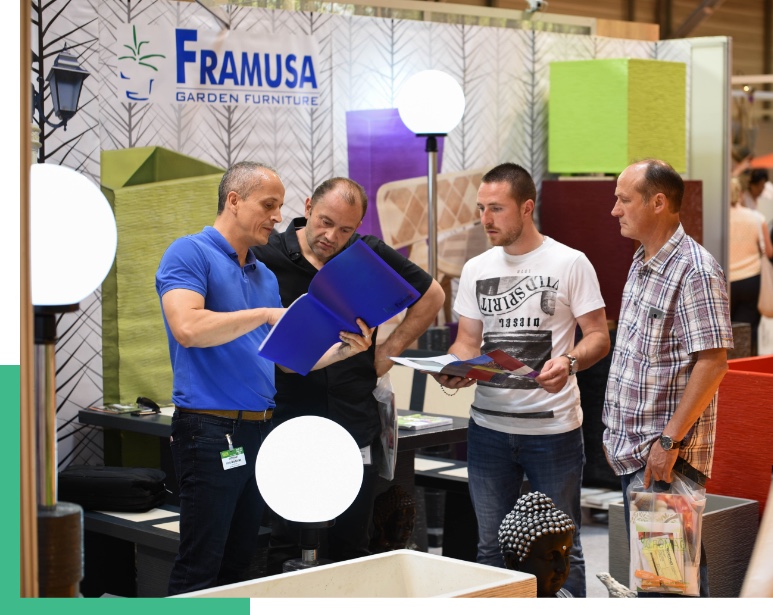 The visitors are :
Production : horticulturists, nursery growers, breeders, retailers, seed growers
Distribution : garden centres (franchisees and independents), GSA, GSB, e-commerce, VPC, Discount, Lisa, shopping centres
Floristry : florists, e-florists, decorators, floral designers, trainers
Green areas : landscape entrepreneurs, urban green space services, local authorities, architects, urban planners, designers, prescribers
Providers : inputs, equipment, materials, services, education
OUR PARTNERS
THE 2019 EDITION