The Plant Courtyard is the nerve center and the exhibition space for plants at the show.
Located in the mixed zone, it is accessible to professionals and non-professional visitors. This place, scenographed like a village square, lively or calm depending on the moment, is intended to bring people together and allow exchanges and sharing. It is also an immersive place in the know-how and offers of the players in the sector. Finally, it is a place of inspiration around good practices and plant trends.
The plant courtyard IS COMPOSED OF :

Built around 2 main axes, founding principles of the show :
Plants at the service of territories, with all its positive features
Plants responding to climate change, favorable to biodiversity and the environment
 
The plant at the service of man, source of well-being The ornamental, nourishing, therapeutic plant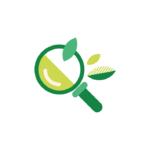 Exhibitors
The CŒUR VÉGÉTAL is open to all plant-producing exhibitors, it gives the possibility of exhibiting 1 to 3 products free of charge on the market place of the CŒUR VÉGÉTAL.
Pour en savoir plus, téléchargez dès à présent la présentation de l'offre, ou rendez-vous dans votre espace exposants.