THE NEW ERA EXHIBITION A COMPLETE IMMERSION IN THE PLANT WORLD
Plants make a key contribution to the planet, play a positive role in cities and rural areas, and nourish and support humankind's wellbeing,which is why they are at the heart of the Salon du Végétal exhibition.
Leading event of value and promotion of the vegetal market in France and abroad, the Salon du Végétal New era invites the whole industry to Angers for three days of of events dedicated entirely to vegetal products.
Now open to both trade and non-trade visitors, the exhibition's new formula is also an exciting opportunity for all plant enthusiasts.
The Salon du Végétal is :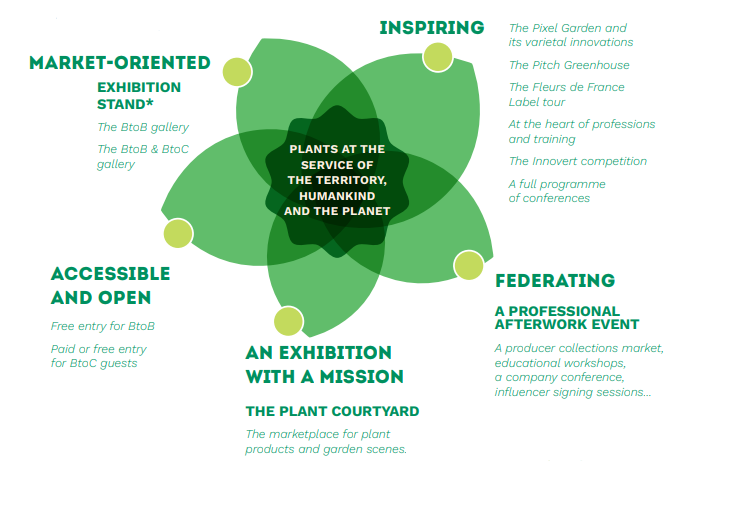 5 GOOD REASONS TO COME TO THE SALON DU VÉGÉTAL !
• Be a part of the only event that brings together the entire plant community.
• Stay up to date with the entire industry's trends,learn, be inspired and develop partnerships.
• Discover the products, services and innovations of those who accompany you on a daily basis and offer you solutions useful to your activity.
• Meet many professionals, institutions and partners who make up your immediate professional environment, in all sectors: upstream, production, distribution, services.
• Feed your thoughts by attending conferences, workshops and events, and keep yourself informed of developments in the sector.