Conferences ● Forum ● Workshops ● Round tables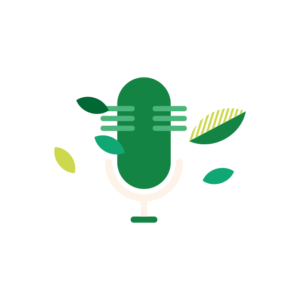 Program under construction, do not hesitate to consult this page regularly.
Which plant(s), plants for tomorrow? ● How to pass on and make better known the plant heritage? ● What (new) uses, what place for plants? ● Which market(s), which distribution channel(s)? ● Which treatment(s), which practice(s) on our territories? ● The plant as a source of inspiration in a discipline …
So many questions that will find answers in the conferences and forum interventions proposed on the Show.
●
Conferences
Presentation of the 2024/2025 trends – Cabinet Chlorosphère
Water and plants to the rescue of our cities – Cabinet Takahé Conseil
Trees at all costs: from the "Arboretum City" to the National Tree Award – Jacques Soignon
Responding to health issues through the therapeutic garden – Romane Glotain, Le Jardin des Maux passants
How to set up an employer brand ? – Matinales CNPH
Technical morning Connected and digital horticulture – Astredhor – Technical and production cycle by SIVAL
Architecture and plants – Edouard François, Maison Edouard François
Human Permaculture: what synergies between the organization of a landscape/garden and management – Louise Browaeys
EVERY DAY
● A tribune, a great witness: Architect, designer, writer…They draw their source of inspiration from the plant.
● A tour of the Plant Heart
● Forum
Presentation of the results of the competitive intelligence –  FranceAgrimer
Master Class Restitution study – Cabinet Chlorosphère
Growing with intellectual property – Fabrice Vié, INPI
Coexistence of root systems and public works – Plante et Cité
Design and management practices for shrubbery – Plante et Cité
Restitution of the Learning Expedition "Agriculture and plants in the city" realized during IHC 2022. – V. Tosser, Chargée de mission végétal urbain VEGEPOLYS VALLEY
What factors explain cooperation in horticulture? – Result of a study conducted by Serge Blondel, Professor of Economics, University of Angers – Technical and production cycle by SIVAL
History of a best-seller ? How does one go from the edition to the "must have" that can be found in every garden / Varietal innovation from its creation to its diffusion. – Sapho
Presentation of the 'Life Artisan' project – ADEME 
●

Round tables
Enlightenment and experience sharing with actors engaged in the practice of labels and certifications –  Excellence Végétale
Exchange with producers involved in the "Local Plant" brand – Conservatoire Botanique National des Pyrénées et Midi-Pyrénées (CBNPMP)
Consumers of plants : Summary of the results of the UMT STRATège – UMT STRATège
How to make biodiversity in urban areas? – Hortis
●

Institutional and celebration times 
Launch of the new VAL'HOR identity
Awarding of the Innovert innovation competition